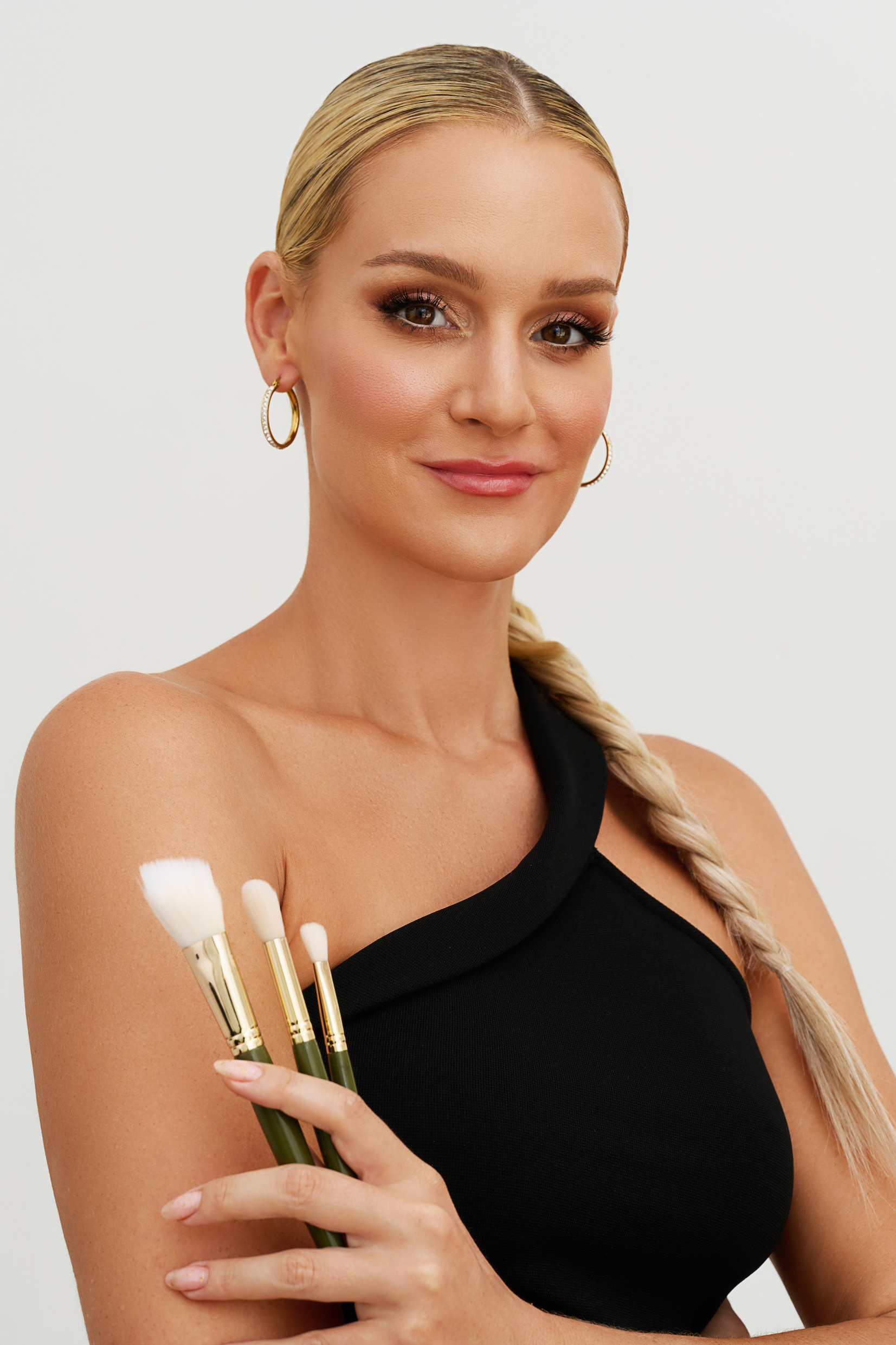 ABOUT
Frances Folies started out of my passion for all things beauty.
When my godmother – with years of experience as a Dior PR lady– gave a mascara as" follieke" to 14 year old Frances, the choice to integrate it as my artist name was never a hard one. Little did I know my make-up 'follies' would become a large part of my professional life.
"Make-up isn't going to save the world, but by using it correctly I'm sure going to make it a little brighter by creating beauty for the people in it"
Graduated as a marketeer in 2005, I was supposed to ship off into the advertising world. Somehow I accidentally ended up on the other side of creating campaigns. I've always felt a strong pull towards images telling stories through style, fashion & photography.
Working for Haircare brand TIGI, I attended its 2007 Las Vegas show. As a forever team player, I felt the buzzing synergies between, hairstylists, models, music, fashion and make-up artistry. There and then I decided to follow my creative urge & find out more about how the make-up looks on that stage were created.
Once home, I enrolled in beauty school. At that time, Belgium barely had make-up brands or stores, let alone online shopping existed. Youtube, Facebook and Instagram to inspire the make-up artistry weren't on the radar yet either. As I intuitively felt beauty school was gatekeeping insights of the industry, I decided to go to the source and booked courses with my fav artist in the USA. While perfecting make-up skills during a full-time career in fashion, I became passionately inspired by the Vintage Hollywood era. I pursued to learn the hairstyling & makeup techniques used in the 40's, 50's and 60'. Travelled twice a year to "brush up" knowledge from the industry's authorities in Los Angeles, New York and Miami. In 2013 I jumped into a free-lance make-up career, said goodbye to the sales side of fashion and started working at Mac Cosmetics combined with jobs on photosets.

After shooting several vintage glam projects in 2018, with the best models and photographers in LA's pin-up culture, I was creatively drawn to an other specific niche.
A new challenging chapter of beauty make-up and photography had begun.
As make-up mostly is a part of the bigger picture, in this type of field, makeup skills take the main lead and tell the whole story. Attending masterclasses in Dubai & photoshoots to produce this new type of work, gave my passion a new breeze and boost in creativity. I discovered I love to work on even more details, create shapes, textures & colours on a faces as canvas, all coming together in high-end images.
Travelling taught me heaps about various cultures & their perception of beauty. By shooting on (almost) every continent & with international models/clients, I've built confidence to work on every type of complexion and facial features. Asian eyes, dark complexion skin and caucasian skin textures keep fascinating and excite me to unlock every person's beauty potential.
Until today my biggest WHY is bringing forth a person's unique beauty. Weather it is working with models on set or bridal clients on their big day. Taking their aesthetics and envisioned story into account is key to deliver makeup magic.
I might have become a make-up artist by accident, yet, I intentionally choose to be the best one daily.
I'm looking forward to meet you and create your visual beauty story <3
PRESS ARTICLES


PUBLICATIONS
SELECTED CLIENTS
Gia Genevieve
Tomorrowland
Glamour Bunny
Be-angeled
Kawasaki
Radar Events
Lunanime
Winchester
Hamlet TV