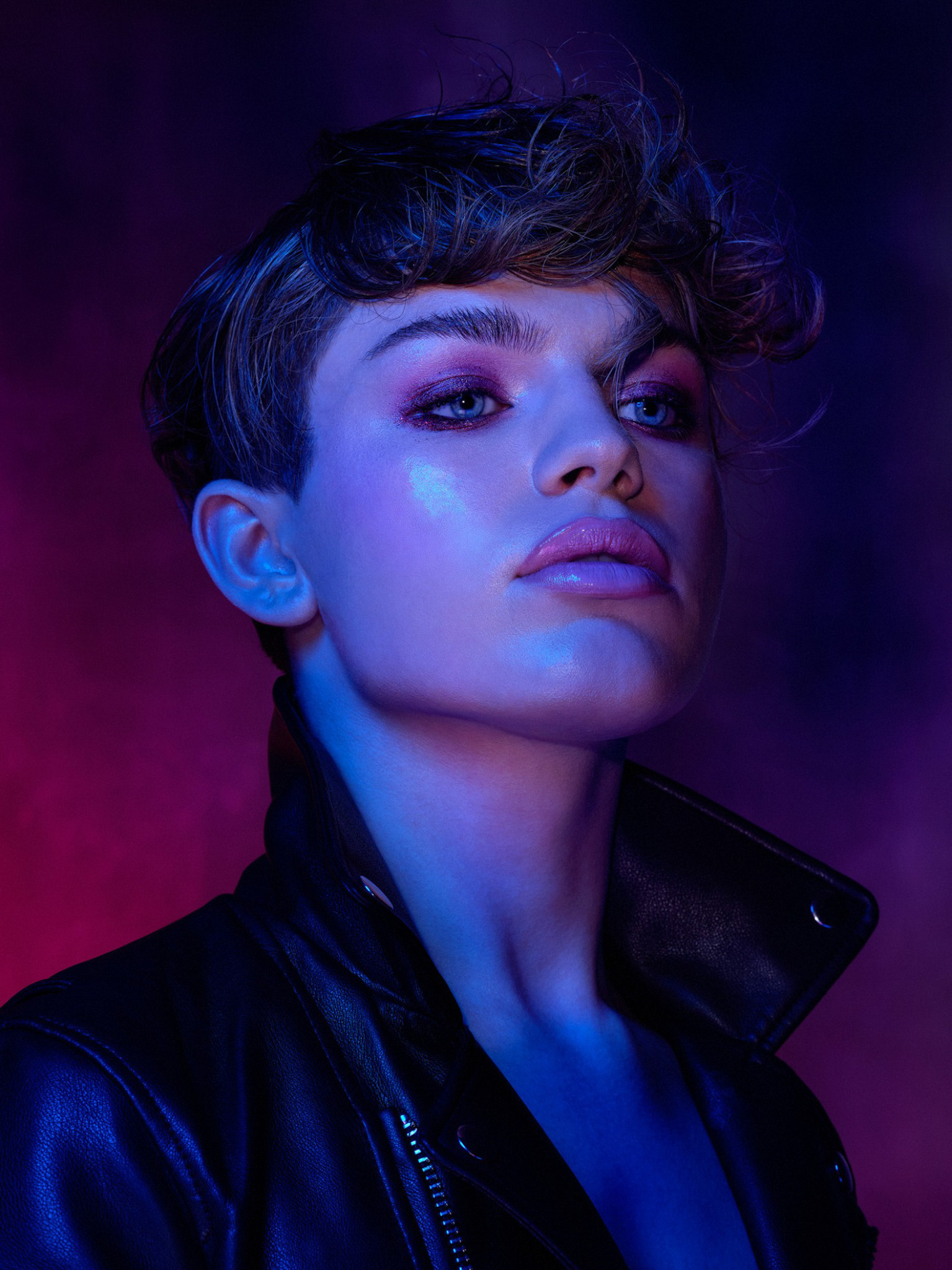 I'm a strong believer there is a purpose for everyone you meet. Some people come into your life to test you, to teach you and others to inspire you. Last was the case when 16 year-old Cédric walked into my make-up class in 2017.
He was the youngest pupil who enrolled for the "All around make-up artist" course at CVO in Ghent, Belgium. These courses are specifically designed for adults who need an re-orientation in their career. It was immediately clear Cédric wasn't there to figure out which new path he wanted to follow, he already exactly knew how his future career would look like at this young age.
It hit me, how much the industry has evolved since I started make-up in 2008. At this time, Mac Cosmetics just opened up his very first store in Antwerp and there were no other make-up stores like NYXX, Bobby Brown nor online webshops with endless choice of beauty products.

You-tube wasn't filled yet with how-to vid's of make-up influencers using their own make-up products, let alone there were no boys or men like Jeffrey Star and James Charles who are role models for males wearing make-up loud and proud.
These contemporary ways of discovering techniques, products and communities all over social media, has led to a generation who's more aware of the endless possibilities, goals and dreams in the make-up industry.

I feel blessed I got to share my passion, with the kindest person and most beautiful face of next generation of MUA's. We shot this series only a few days before Cédric's 18th Birthday, the perfect way to celebrate and be inspired by his perception of beauty and make-up.
TEAM CREDITS
Model: Cédric Dewaele
Photographer: Kurt Anthierens
Concept-Styling- Make-up & Hair: Fraukje Van De Wiele